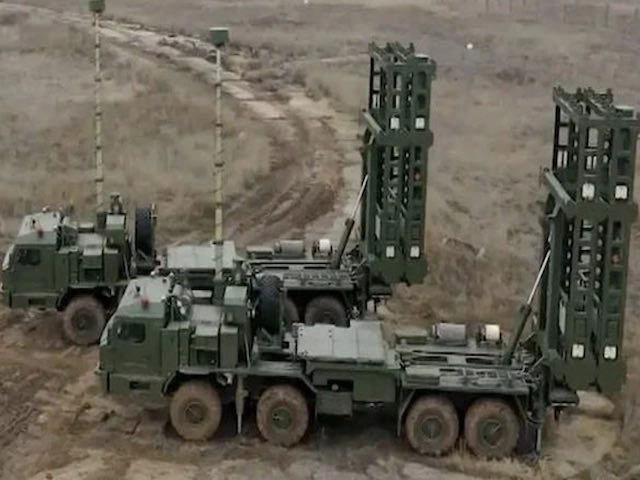 According to an informed source cited by "RIA Novosti," the Russian S-350 "Vityaz" surface-to-air missile system has successfully shot down Ukrainian aircraft in the special operation zone, operating in a fully automatic mode without operator intervention. This mode of operation has been tested in combat conditions for the first time in the world.
The S-350 "Vityaz" surface-to-air missile system, operating in the air defense zone, has achieved fully automatic detection, tracking, and engagement of Ukrainian aerial targets in combat conditions for the first time in the world, without operator involvement, according to the source cited by the agency.
Several Ukrainian combat aircraft and drones were successfully shot down by the system's missiles," the source said.
The source added that the combat crew only monitored the system's operation.
"The automatic mode was implemented by ensuring that the elements of the complex's artificial intelligence made decisions without human intervention, within the evolving air combat situation. In other words, the operator simply did not interfere with the system's operation, thereby confirming the algorithm selected by the automation," the source clarified.
According to the source, the "Vityaz" system operated simultaneously in active and passive radar modes. This method enhances the complex's resistance to interference and improves its capabilities for target detection and classification.
The S-350 "Vityaz" is a mobile multi-channel surface-to-air missile system developed by the VKO "Almaz-Antey" defense company for the air defense forces of the Russian Aerospace Forces. It is designed to protect state, administrative, industrial, and military facilities and troop formations from attacks by modern and prospective airborne threats.
The system is capable of engaging various aerial targets, including aircraft, drones, cruise missiles, and other means, at a maximum range reported by various open sources ranging from 120 to 150 kilometers, and ballistic targets at distances of up to 25 kilometers. The maximum speed of the "Vityaz" system's missiles in engaging targets can reach two kilometers per second.